Choose Jewelry Repair Service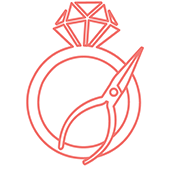 Select your repair option from one of our many online jewelry repair services. Give us the details of the job. Then upon payment, print out the pre-paid shipping label.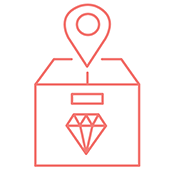 Once you have printed the shipping label, box the item and ship it to us. There is no charge to ship the item.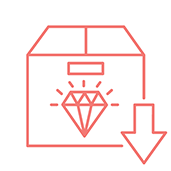 We should receive the jewelry in a day or two. We will repair the jewelry and ship it back the next business day.
FREE Shipping
All online jewelry repair services include the shipping cost both ways - send your item to us and we send it safely back to you!
Have Questions?
Give Us a Call.
Our in-house customer service team is standing by for any jewelry repair questions you may have.
Peace of Mind
The safety and security of your prized possessions always comes FIRST.
We know you want it done right, quickly, and returned to you safely. We do that every day. We will treat your jewelry as if it were our own just as we have been doing for over 25 years.  Your jewelry is secure in our facility. We have your trust in mind every minute of every day.  Read More about our Safety & Security.
All online jewelry shipments are safely insured by: