Choose Jewelry Repair Service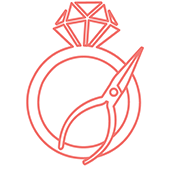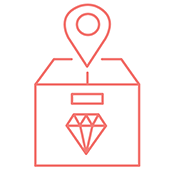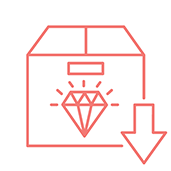 FREE shipping. All repair cost includes the shipping cost to send the item to us and for us to return the item.
About Easy Jewelry Repair
We started in 1990 as a contract jeweler for Zales and quickly expanded our clientele to include many other Jewelers through the years. Through outstanding service and dedication, we have built our clientele to include: Service Merchandise, Samuels Jewelers, Lundstums Jewelers, Whitehall Jewelers, Kay's Jewelers and many more that we still do business with.
Being located in the center of the United States makes it ideal for shipping. We can easily accommodate 2 days shipping anywhere in the continental US.
We have 10 people on staff with a combined 275 years of jewelry experience. Jewelers of America and Certified Master Jewelers including one former jewelry instructor. We have the latest technology in tools including a laser welder for those delicate and sensitive repairs.
Our plan is always to receive your jewelry today and ship it back tomorrow for the quickest turnaround time in the online jewelry repair service industry.
If it deals with jewelry, we can do it!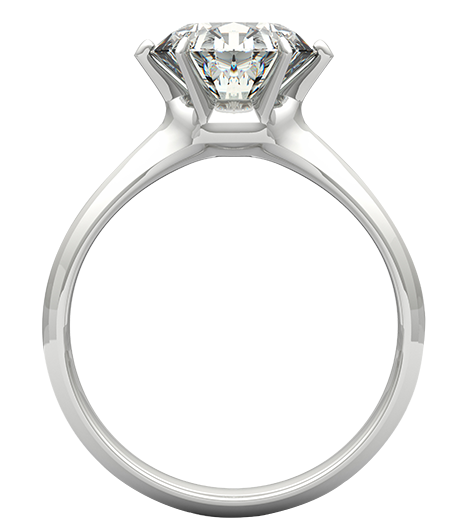 I received my turquoise ring back on Friday, perfect fit, great job! BTW, I am a fine art photographer and had works in an opening Friday night, the ring came in time to wear it, I would not wear it out before for it would slip off. Cool, indeed. Thanks for such a fast turn around,
Just wanted to say thank you for doing such a lovely job on my ring! It is absolutely perfect. I was starting to think I would never be able to wear it again - today I received it in the mail and just stared at it on my hand all day long. Thank you so much!
David, Got the bracelets, they look wonderful and clasps work great! Thank you so very much ! They have been like that for 2 years and I wanted to get them repaired for as long! I have arthritis and it has dislocated vertebrae in my back so walking is very difficult. I do not shop out and about any more but go online instead. That is how I found you! You taking the time to call me and hearing your voice convinced me to send my repairs to you. If ever I can write a review for you or someone wants a reference .... I would be honored to tell them how wonderful you have been to deal with!
Peace of Mind
The safety and security of your prized possessions always comes FIRST.
We know you want it done right, quickly, and returned to you safely. We do that every day. We will treat your jewelry as if it were our own just as we have been doing for over 25 years.  Your jewelry is secure in our facility. We have your trust in mind every minute of every day.  Read More about our Safety & Security.
All online jewelry shipments are safely insured by:
Have Questions?
Give Us a Call.
Our in-house customer service team is standing by for any jewelry repair questions you may have.